Click here to return to Part Five or use back button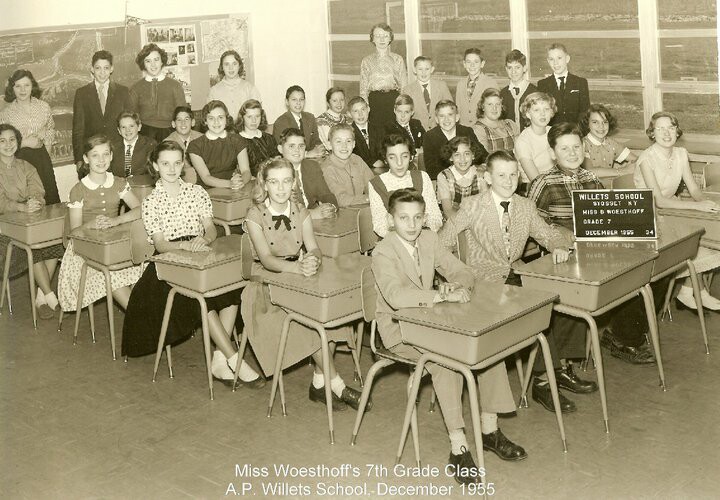 Standing at window, Miss Barbara Woesthoff
Front row: Mike Ries , Butch Martin , Peter Mackrodt, Janet Currier.
Second row: Susan Reid, ?, Carol Deitch, Rosalind Robinson, Theresa Ruggiero.
Third row: , Mary Lynn Polling, Ralph Neuhauser , John Ouderkirk, Terry Danner, Pat Franz.
Fourth row: Betsy Smith, Linda Posner, Pat Lamont, Joe Betz, John Duffy.
Back row: Janet Silfin, ?, Errol Robbins, Bob Lee, ?.
Standing: Eileen Massa, Denis Gaita, Shirley Pryor, Dawn Krejci, ?, Edward Norton, David Ribacoff, Richard Failer.