Please be patient. The images may take a while to load.

Listen to the late Joseph Boslet Jr., interviewed by Isabel Goldenkoff at the Syosset Public Library, as he reminisces about old Syosset. We placed excerpts from this 1991 tape throughout Scrapbook. You may have to disable your firewall temporarily in order to access the sound files.
Look for the

signs. If you live in Syosset, visit the library to borrow the entire tape and tapes featuring other longtime Syosset residents. If you wish to listen to the tapes in the library, call the library first to see if they have a tape player; otherwise bring your own.
Click on small pictures below to see larger images.
Then, click the back button or back arrow at the top of your screen to return to this page.
v
---

Early mail, clockwise from top:
to Mr. George Brewer of PA, sent in 1847, postmarked "Syosset" when Oyster Bay was named Syosset
to Mr. Henry Smith, Cedar Swamp, LI, c. 1860s
to P.E. Borland, NYC, c. 1870s
to Mrs. W.W. Taylor, Michigan, July 1886
(images courtesy of Frank Braithwaite)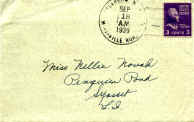 Letter from James A. Farley, United States Postmaster General, to
Robert E. Boslet, telling him that he approved him as Syosset Postmaster, March 8, 1940

Listen to Joseph Boslet speak of his brother; click here: My brother, Bob


Letters to the Postmaster from 2nd grade students Joanne Dixon, Jane Rivkind,
Albert Paciello, Alan Elgort, Mark Levitan, Alan Kuznick, Richard Kass and Michele Dagavarian
Robbins Lane School, 1963

---

Listen to Joseph Boslet extol our volunteers; click here: Volunteer Fire Department



Listen to Joseph Boslet explain how he joined the Syosset FD; click here:
How I joined

---
Below (6)
Vintage newspaper articles mentioning Syosset members of the armed forces: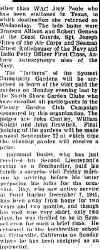 Ray Boslet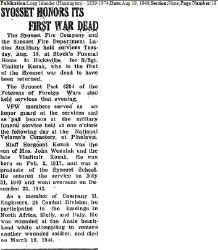 Information



Twelve

---